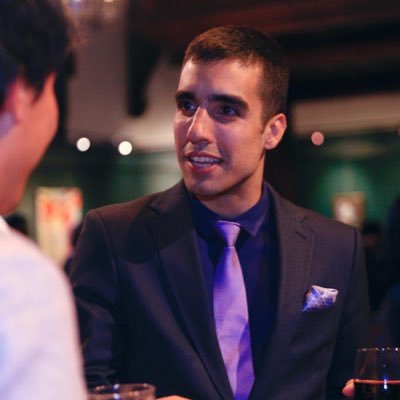 Omid Sadeghi
The BlockchainHub
Director
Toronto, Canada Area

I am a dynamic and results-oriented business professional with solid interpersonal and communication skills acquired through successfully established effective relationships with different business partners, suppliers and clients in various international markets.
I began my professional life as a mechanical designer in a cooperative project with Renault S.A. My significant attributes such as project management skills, problem-solving skills, ability to multi-task, flexibility, superior communication and networking skills have contributed to my promotion from a junior engineer to a senior one. In a recent position, as a director of an engine performance tuning division with R&D, Customer Service, and Sales Departments, I led a team into developing a new product with a German partner. It was a high-tech niche product and during the project, I effectively met all R&D and marketing targets, and the business generated $1 million in annual sales. I attribute my success to my personal drive, teamwork mentality and accountability in delivering outstanding results to my clients.
In the past, I had the opportunity to start my own engineering consulting firm, satisfying my entrepreneurial spirit. Having my own business, I was also able to hone my strategic thinking skills. For one of my client, after thorough analysis, I was able to deliver a strategic development and improvement plan. This plan resulted in significant savings in after-sales service costs and improving the customer satisfaction.
I have balanced my work and academics with efforts to contribute to the community and advocate for diversity and inclusion through various extracurricular and community engagements. My engineering background provides me with a firm analytical foundation, and my commitment as a competitive swimmer is a testament to my abilities to step up and perform under pressure.